Effective transition to remote work
A safe workplace, accessible from anywhere in the world on a turnkey basis.
Creating remote workplaces is the best solution when a business lives and develops online.
Prices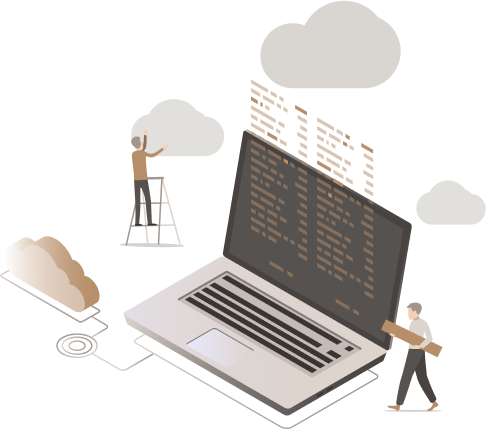 About us
InDevLab is a company that specializes in the development of complex infrastructure solutions, including the creation of innovative solutions based on cloud technologies.
According to a study by the All-Ukrainian Industrial Analytical Center, InDevLab won in the "Company of the Year 2019" nomination.
Such leading world-class vendors as Amazon, VMWARE and RedHat are our company's reliable partners.
InDevLab works closely with many well-known international companies and organizations, including Tech Stars, the UN and the Civil Society Forum.
What will you get with the remote office implementation from InDevLab
An infrastructure that ensures the safe and stable operation of all company employees in a remote mode. Support and crisis management. Insurance.
Small and medium businesses to improve the efficiency of their business processes.
For those who are looking for mobility without compromising quality and security.
For those who want to increase the efficiency of IT systems.
What you will get with InDevLab cloud office
Remote work should not affect the productivity or safety of employees. The organization will be able to support remote work within the business.
Servers in Ukraine
Your data will be stored in commercial data centers with uninterrupted Internet and modern cooling and security systems.
Access from anywhere in the world
You will have access to your information at any time, from anywhere in the world and from any device connected to the Internet. Secure access and mobility will be provided.
Turn-key Data Transfer
We will fulfill all the technical difficulties. We transfer your data, install all the necessary programs, configure them "turn-key".
Safe and reliable
We provide confidentiality, reliable storage and a high level of security for your corporate information and backup every 15 minutes.
Full technical support
Experienced system administrators have full control over the Cloud. The support service is working around the clock and quickly answers any questions.
SSD drives
The use of SSD drives guarantees a high speed of reading and writing information, stable speed, quiet operation and low power consumption compared to traditional disks.
Prices for our services
You can choose the best package yourself or get advice from our specialists
5-9 users
UAH with VAT 680 /per user per month
2 cores
20 Gb per user
1,6 Gb per user
Windows Server 2008 R2, 2012 R2, 2016
Support Premium 24/7
Server Locations Germany / Ukraine
10 – 20 users
UAH with VAT 500 /per user per month
up to 4 cores
20 Gb per user
1,6 Gb per user
Windows Server 2008 R2, 2012 R2, 2016
Support Premium 24/7
Server Locations Germany / Ukraine
21 – 50 users
UAH with VAT 460 /per user per month
up to 12 cores
20 Gb per user
1,6 Gb per user
Windows Server 2008 R2, 2012 R2, 2016
Support Premium 24/7
Server Locations Germany / Ukraine
Remote office features from InDevLab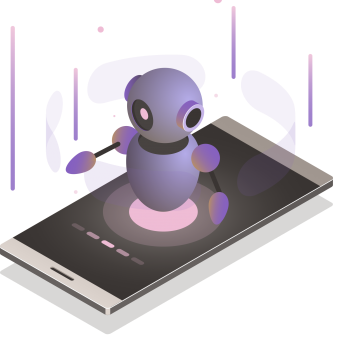 Service
- Access to data and smooth operation around the clock;
- Collaboration with documents and 1C from several offices;
- Free access to your desktop via the Internet from anywhere;
- Professional technical support;
- Connect from any computer or other device;
- High speed thanks to modern high-quality servers;
- Easy to connect to the Cloud Office.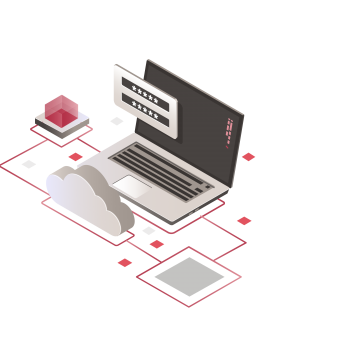 Security
- Cloud server withdrawal is impossible during the "checks";
- In the event of a server failure or shutdown after a call or SMS from the manager or other authorized person, the data will not be lost;
- Accidentally deleted files can be quickly restored;
- Employee access rights to data can be configured;
- Your information is protected from all sorts of hacks and viruses;
- All data is backed up on a daily basis.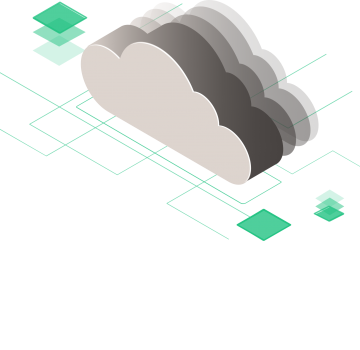 Comfort
- You have access to the Cloud Office from anywhere in the world 24 hours a day;
- High speed of operation is carried out using high-speed SSD-drives;
- Cloud Office, like a regular computer, is very easy to use;
- Your organization will have a separate specialist who will always be happy to help you out via phone, Skype or e-mail;
- Operational and polite technical support will solve any issues related to the work of the Cloud;
- Your Cloud Office will be served by a qualified and competent server specialist.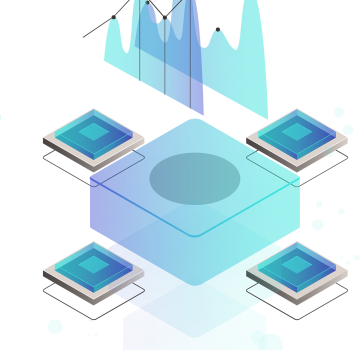 Economy
-Not using - not paying. You can quickly reduce or increase the volume of services such as the number of users, disk, memory in accordance with the needs;
- Savings on servers. No need to buy and repair your own server. No need to upgrade server hardware if the number of employees increases;
- Savings on computers. No need to buy expensive work laptops and computers as the speed of work guarantees a quick Cloud.
- Savings when purchasing licensed software.
- Savings on maintenance of equipment. After moving to the Cloud, you reduce the cost of administering and maintaining office computers by 90%. Our experts carefully monitor the work of the programs in the Cloud.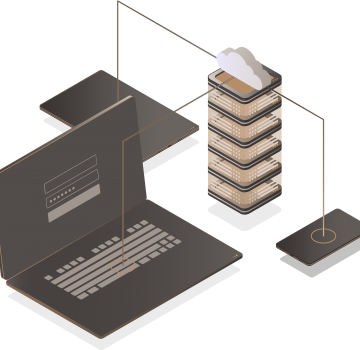 Backup
Shadow Copy
- Copying files and documents 2 times a day with storage for several months.
Replica
- Copying every 15 minutes of the entire Cloud from primary servers to backup servers located in another country.
Backup
- Backing up the entire Cloud to special backup servers every night.
Reserve site
- In the event of a serious malfunction of the main servers, run your Cloud on the backup servers for 15-30 minutes.
Technical support
Our team provides fast and competent technical support by phone, email or in any other way convenient for you.
Connection setup
We will prove that solving the issues of setting up a connection to the Cloud is easy.
Reserve Internet Channel
Our team will help you organize and configure a backup Internet channel for uninterrupted access to the Cloud.
Cloud Parameters
We determine the parameters necessary for your organization, including the number of processor cores, gigabytes of memory and SSD disk space.
Transfer of your data
We carry out a complete transfer of all your information, programs and databases to the Cloud and guarantee complete safety.
Training and coaching
We will show and tell your employees how to properly connect to the Cloud Office and provide instructions for its operation.
Competent answers to your questions.
Want to know more? No problem! We answered frequently asked questions:
How to pay for a cloud office?
Payment occurs monthly or periodically (every 3, 6 or 9 months). One hundred percent prepayment for the next month (period) must be made before the end of a specific month (period). There is the possibility of a ten percent discount for prepayments for 6 or more months. Forms of payment: cashless payment with VAT or cash payment.
What is the difference between Cloud Office and Yandex.Disk, Dropbox or Google Drive?
Dropbox, Google Drive, Yandex.Disk, OneDrive are the services with the help of which you can synchronize data on several computers and store them in the "cloud". And the Cloud Office is a fully functional "computer" with a desktop, all programs and data, and to which you always have access via the Internet.
Is it possible to recover accidentally deleted data?
Yes. Data can be restored at your request, as backups are made daily.
Can I transfer files from my computer to the Cloud Office and vice versa?
Yes! You can do this with the usual Copy and Paste commands.
Will you disconnect us if we do not pay on time for the Cloud Office?
We want our customers to observe financial discipline and pay on time. But we understand that everyone has unforeseen circumstances, so we will not limit the operation of the service. We ask the client to inform about the delay in payment in advance!
Can other people see my data if they are in a data center?
The employees of your company (according to access rights) and the technical support specialist assigned to you from our staff have access to the data. But, neither the employees of the data center, nor anyone else can access your information.
How to get all the data back in case of cancellation of the Cloud Office?
You can copy them back yourself. If necessary, technical support experts will help you transfer data to the correct medium (exporting a virtual machine entirely is also possible). All these operations are completely free of charge!
How can I increase storage in my Cloud Office?
You should contact technical support or the manager with a request to increase (or decrease) the volume of the disk (RAM). These operations can be performed very quickly, since this process does not require reinstalling programs, etc. In accordance with the changes, the rental fee will be recalculated for the next period.